Marius Smuts
PRESENTER
Lekker Ontbyt
06h00 to 10h00
06h45 – Tiptrans Ken Jou Klanke
07h00 – Nuus
07h25 – Traffic
07h30 – TracLine Weather
07h50 – Traffic
08h00 – Nuus
08h30 – Sport with Johann Du Plooy
09h00 – Precision Diesel Kantoor Treffers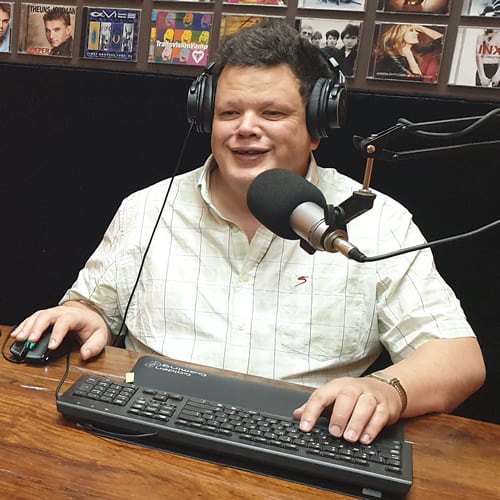 Quinten Pendle
PRESENTER
ROTOTANK GROOT SLUKKE
12h00 to 16h00 (Mon to Fri)
Fast Forward your day
SATERDAG Golden Oldies Top 20
11h00 to 12h00
SONDAGAAND GROOT SLUKKE
20h00 to 22h00 (Sunday)
WhatsApp en gesels saam
Ek is 'n musikant en klankingeneur; ek bedryf my eie volledig toegeruste ateljee van die huis af.
Ek werk ook gereeld as vryskut musikant vir ateljees reg oor Suid-Afrika.
Ek en Carin is geseën met die wonderlikste seuntjie (amper 9 jaar oud).
In my vrye tyd, (waarvan daar nie baie is nie), is ek mal oor treine, alles van treine, ek is ook lief vir krieket. Ek braai graag vleis en is lief vir goeie, doodgewone kos, veral pasta.
Ek is 'n "chocolate" verslaafde en beplan nie om binnekort iets daaraan te doen nie.
Ek is beslis nie 'n adrenalien junky nie.
Die sin van die lewe lê vir my daarin om saans met my klong op my skoot te sit en gesels, om die donderweer en reën te hoor, in lang, warm baddens, trein ry, die Kaap se berge, in winter, in donker sjokolade, in die arms van my vrou, op my knieë voor my Skepper.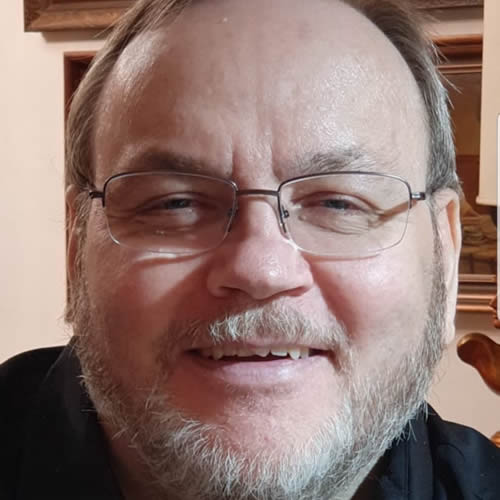 Ricky Schultz
PRESENTER
Sondae Golden Oldies Selection
 16h00 to 17h00
Gebore en getoë in die oud Suidwes. Na weermag het ek my in Kaapstad gaan vestig, waar 'n besering-aan-werk my lewe 180° verander het. Soos die gesegde gaan, of dalk is dit Pieter Dirk Uys se woorde: "adapt or die" – daar het die rekenaar gogga my gebyt en dit voordat Windows op die mark gekom het.
Selfs 'n program geskryf wat adresse op plakkers gedruk het. Die goeie dae van DOS.
My liefde vir musiek kom van my kinderjare af. 3 Susters wat ouer is as ek, veral my oudste suster wat 13 jaar ouer is. My ouers se liefde vir Duitse, klassieke en mars-musiek.
Natuurlik het destydse Springbok Radio Treffers parade 'n groot indruk op my gemaak, só ook David Gresham as aanbieder. Met die musiek agtergrond is dit dus
geen wonder dat "Golden Oldies" my na aan die hart lê nie, asook Duitse musiek.
Behalwe radio programme hou ek my steeds besig met rekenaar herstelwerk, die
sagteware-kant alleen.
Anthony VERKEER
EYE IN THE SKY  – Gereelde Verkeers verslae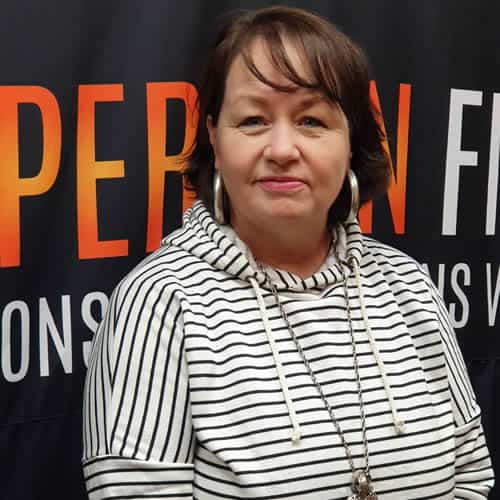 Anine Britz
Office Administrator
OFFICE HOURS
09h00 to 14h00